Travel is all about exploring the unexplored, and coming back with experience, and stories to tell your friends and relatives. Trip Companion, one of the best tour operators in Kerala takes you to places in Kerala that you always dreamt about visiting at least once in your lifetime. Whether it's adventure or sightseeing trip you want, we have got all the best plans which will make your days everlasting and prosperous one. Our expert professionals help you choose the right type of trip according to your schedule, travel plan and budget.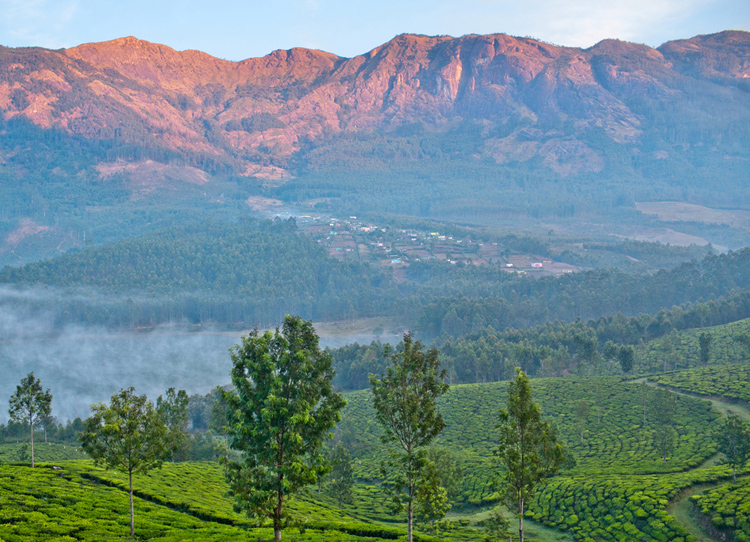 Munnar is a small hill station and popular tourist destination in the state of Kerala, India. It is situated at an altitude of 2,000 meters above sea level and surrounded by tea plantations. Munnar's landscape features cool misty mornings, fresh cloudy days with occasional rain and evenings with clear skies. The nearest airport is Cochin International Airport which is located about 120 kilometers away from Munnar. The nearest railway station is also at Kochi which lies about 90 kilometers away from Munnar. The easiest way to reach Munnar from the railway station or airport would be by taxi or bus as it takes around 3 hours to cover the distance on these modes of transport respectively.
Thekkady is a small town, which is situated at the border of Kerala and Tamil Nadu. Thekkady is known for its natural beauty with hills, valleys, waterfalls and evergreen forests. Thekkady's history dates back to the times of Mahabharata, where it served as the refuge for Pandavas from the Kauravas' attacks. It has been a major player in rubber cultivation and played an important role in shaping the economy of Kerala.
It is home to many endangered species such as lion-tailed macaque, Nilgiri langur, common palm civet and Malabar giant squirrel.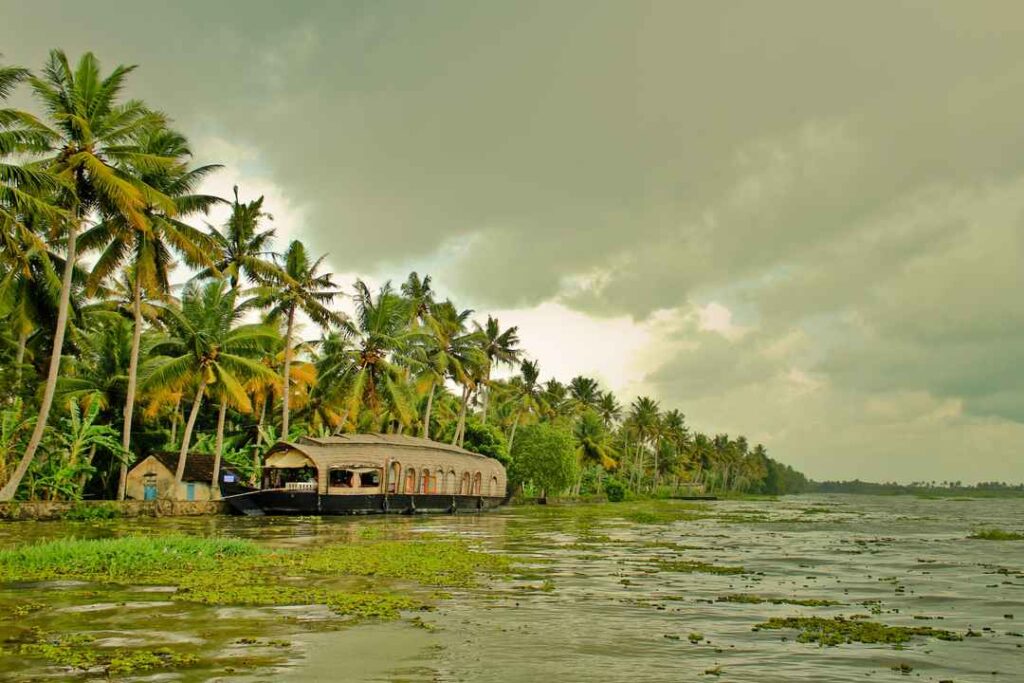 Alleppey is a major city in the state of Kerala, India. It is the administrative headquarters of Alappuzha District and it belongs to the Alappuzha Division, which comes under the newly formed State of Kerala. The city's name derives from its historic importance as an ancient seaport and harbour town. Historically, it was known as Alleppey City or Alleppi until 1973 when it was renamed to Alappuzha. Its population according to the 2011 census was 224,838 people.
The Cochin International Airport is located about 16 kilometres (9 miles) south-west from this coastal town.
Kovalam is a beautiful beach destination that is just 45 minutes away from the city of Thiruvananthapuram. Kovalam is one of the most popular tourist destinations in India and has been a favorite among tourists for decades. It is popular because it provides a variety of activities to do, including swimming, sunbathing, boating, snorkeling and scuba diving. The water here is pristine and crystal clear making it perfect for all sorts of water sports. Kovalam also offers an excellent choice when it comes to restaurants that serve delicious seafood dishes and other traditional Indian food.