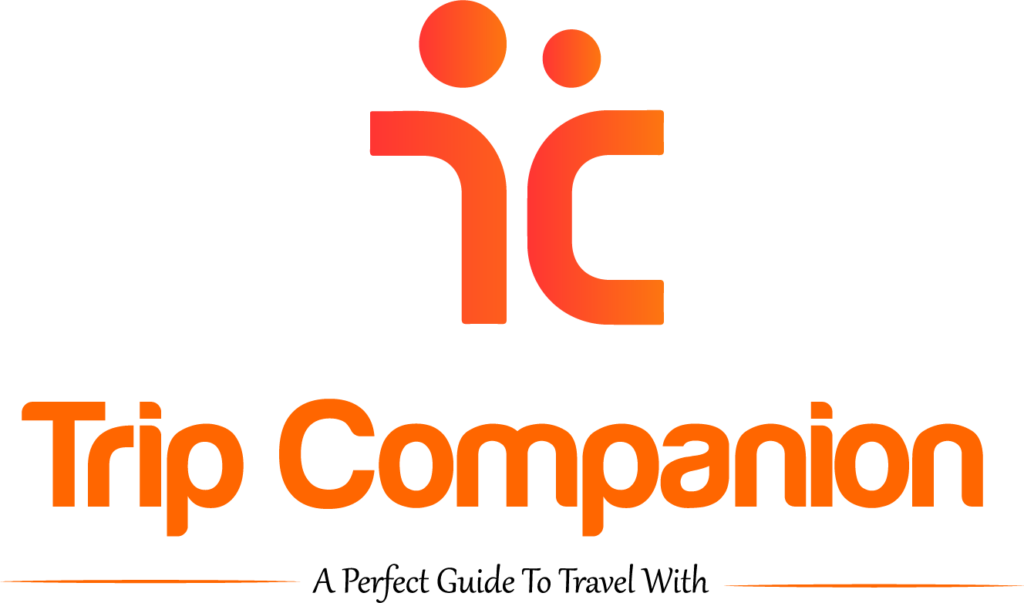 Trip companion is so proud to be one among the best tour operator in Kerala, India. We provide a wide range of tour plans to make your days everlasting and prosperous. We provide touring services on your desire. We have our expert professional faculties in guiding you to choose and explore the best plans. We are so responsible to our customers as we believe in Aditi devo bhava,ie, visitors are like God.
Trip Companion is a leading tour operator in Kerala, India. We specialize in creating memorable travel experiences for our clients by providing a wide range of tour plans that cater to every need and budget. With years of experience in the travel industry, we have established ourselves as one of the best tour operators in the state.
Our team comprises of experienced professionals who are passionate about travel and are committed to providing the best possible services to our clients. We understand that each client has unique requirements and preferences when it comes to travel, and we work closely with them to customize their tour plan and ensure that they have an unforgettable experience.
At Trip Companion, we offer a range of tour plans that cover various destinations in Kerala, including hill stations, backwaters, beaches, wildlife sanctuaries, and cultural landmarks. Our tours are designed to provide our clients with an opportunity to explore the natural beauty and rich cultural heritage of the state, while also enjoying a comfortable and hassle-free travel experience.
We believe that the key to our success lies in our commitment to quality and customer satisfaction. We strive to exceed our clients' expectations by providing personalized attention, prompt communication, and transparent pricing. Our aim is to ensure that our clients have a stress-free and enjoyable travel experience from start to finish.
We are proud to have received numerous accolades and positive feedback from our clients, who have appreciated our professionalism, attention to detail, and dedication to customer satisfaction. We take great pride in our reputation as a leading tour operator in Kerala and are committed to maintaining the highest standards of quality and service in all our operations.
If you're looking for a reliable and trustworthy tour operator in Kerala, look no further than Trip Companion. Contact us today to learn more about our tour plans and start planning your dream vacation in Kerala.
Trip companion is very much concerned about your time. We help you to conserve your time by avoiding all the delays that may occur while you book a hotel. It is our pleasure to guide you with the best hotels available . Now don't worry about being in a que on the hotel desk or struggling to remember the name of the hotel you stayed before .
The houseboat booking service provided by Tripcompanion helps you to easily book houseboats to chill- around on your vacations. We will make houseboats available to you on your desired needs based on the features and amenities as of your specifications. You are now able to book the houseboat service either online or by a call.
we provide cab booking services for the convenience of our customers. Our cab booking services include providing cab booking information, booking cab services, and providing customer support.
Here is the Tour Packages
TripCompanion - Best Trip Operator in Kerala
Trip Companion is a well-known and trusted tour operator in Kerala, India. They specialize in providing a wide range of tour plans to both domestic and international travelers. The company takes pride in their commitment to making their customers' travel experiences unforgettable and prosperous.
Trip Companion offers a variety of tour plans, ranging from honeymoon packages to adventure tours. They have something for everyone, whether it's a relaxing beach vacation or a thrilling trek in the mountains. The company's tour plans are carefully crafted to meet the needs and preferences of different travelers. They provide personalized itineraries, based on the traveler's interests, budget, and duration of the trip.
One of the reasons why Trip Companion is considered one of the leading tour operators in Kerala is their attention to detail. They take care of all aspects of the trip, including transportation, accommodation, sightseeing, and activities. They work with the best hotels, resorts, and transportation providers to ensure that their customers have a comfortable and hassle-free travel experience.
Another factor that sets Trip Companion apart from other tour operators is their customer service. The company has a team of experienced and knowledgeable travel experts who are available 24/7 to assist customers with their travel needs. They provide timely and accurate information about the tour plans, destinations, and travel requirements.
In summary, Trip Companion is one of the leading tour operators in Kerala because of their commitment to providing excellent travel experiences to their customers. They offer a wide range of tour plans, personalized itineraries, attention to detail, and excellent customer service. If you're planning a trip to Kerala, Trip Companion is definitely worth considering for your travel needs.
Why we are the Best trip operator in kerala
We offer a wide range of tourcplans to choose from, whether you are looking for a relaxing beach vacation or an exciting city tour, or something a little more adventurous. We provide excellent customer service and exactly knows how important it is to accompany you along your journey to solve certain problems that may occur unexpectedly during your travel . We also targets to provide tourplans that all can enjoy, no matter what the budget is.
Experience: Trip Companion is one of the best tour operators in the country, which means they have a lot of experience in creating and executing tour plans. They likely have a good understanding of the local culture, customs, and attractions, which can help them create a more authentic and enjoyable experience for their clients.
Wide Range of Tour Plans: Trip Companion provides a wide range of tour plans, which means they can cater to different interests and preferences. Whether you're looking for a cultural tour, adventure tour, or a relaxed vacation, they likely have something to offer.
Professionalism: A good tour operator should be professional and reliable, and Trip Companion appears to be both. They likely have a good reputation for delivering on their promises and providing excellent customer service.
Value for Money: Another important factor to consider is value for money. Trip Companion may offer competitive prices for their tour plans, ensuring that their clients get the most out of their money.
Customer Reviews: Finally, it's always a good idea to look at customer reviews before choosing a tour operator. You can check Trip Companion's website or other online review sites to see what previous clients have to say about their experiences.

Flexible transport
We are glad that we have become one of the well recognised tour operators currently in the country. We offer competitive prices that make our trip olans accessible for all kind of travelers. Also, we make it easier for you to find your perfect trip with our easy-to-navigate website and 24 hour customer service.
PAYMENT FLEXIBILITY
We understand that not everyone can afford a large upfront payment, which is why we offer payment plans and special discounts to those who need it. We also offer discounts for booking in advance, which will save you money.
Travel Agent
We have a group of professional travel expertise who have travelled around the globe. This is what actually distinguishes us from other travel companies. This helps us to find you adventures that fits your interests. Our group of expertise always has the right remedy to all your queries and also provide personalised service which literally makes your travel experience the most remarkable one that could ever happen to you.

Hotel Booking
Tripcompanion do provide hotel booking services as well . We have a wide range of hotels to choose from which in turn would help to meet all your necessities. Also, our excellent customer service team is always there to help you with any of your queries or concerns that may occur during the booking process.
"Simply excellent in one word, one of the best tour packages that I have traveled, I will never forget the trip manged by trip companion. Would definitely refer to family and friends. Special thanks to trip companion for such an excellent service"
sruthi joseph
"Trip companion are really very good at arranging and customizing tours. Best tour operator in kerala. We really enjoyed the trip to Kerala and thanks to trip companion for making them as memorable. We would definitely recommend to friends and family without a second thought and hope to travel with them in future."
Kiran KK
Customer
"I will definitely come back again to visit kerala with trip companion itself. Their team was very friendly and made our tour wonderful. They always make sure that customers are happy and satisfied with their service. Thanks trip companion for your wonder full service."
Senju Joseph
Journalist
It was a fabulous honeymoon trip coordinated by Mr.Bivin from trip companion. We enjoyed the beautiful moments in one of the best honeymoon destination in India, Munnar and Kumarakom Backwaters. We jus loved the surprises, spacious rooms, facilities and especially the poolside villa nd pool, and arrangements for the photoshoot, sunrise viewing balcony, fog, sight seeing spots ,rainy weather, valley view from room, complimentary shikkara ride etc. Our driver Mr.Sabeer he was so cooperative, matured man, can say time keeper, guide and a safe driving pro.
Bibin